When you're creating new learning materials for the organisation you work for, one of the most significant advantages is that you're familiar with the company and what its employees need. At the same time, this means you face a lot of responsibility. As the company evolves, so must your approach to creating online courses for its staff to use. In recent years, in-house instructional design teams have begun to prioritise the Learning Experience (LX). Much like the popular User Experience (UX) from Silicon Valley, the LX focuses on what the learners need to flourish. In contrast, previous approaches would have taken a company-focused approach. If you're not already prioritising the LX when creating new course content, here's why you should.
You can overcome barriers to learning
As an in-house instructional designer, do you ever sit back and wonder why some employees seem to get it, yet others flounder? Although it's easy to assume that this is because some work harder than others, when it's more than one or two people failing to benefit from their learning experience, it could be due to the course delivery.
When you focus on the LX elements of a course's failings, you can turn to the learners and ask them what they find challenging. Let's say you choose to do this with an online survey that you circulate after a new group of trainees finishes an online learning package. You may find that a common barrier is accessibility. Difficulties with accessibility can arise for a number of reasons, including common disabilities.
One common example of an accessibility barrier is the number of men and women who suffer from colour blindness. Around 1 in 10 men and 1 in 200 women have red-green colour blindness, which could pose problems for the trainees in your organisation. If you find that such problems are introducing barriers to learning, adjust the colours of your course accordingly.
Accessibility doesn't just apply to disabilities. You might find that technical issues such as a poor Internet connection, a lack of compatibility with certain operating systems, or even failing to make your course available outside of the working environment are also problems you need to tackle. Whatever the issue is, address it when it arises. Then, use analytics to see if your approach is working.
Learning that's less boring increases employee engagement
Even if an online course proves effective, it's essential that you analyse the content periodically. By performing a routine audit, you can identify whether the learning is:
Still relevant to the company and its ethos
Still meeting the training requirements of those who complete it
Still relevant to the modern world
Courses that lose relevance soon become tedious and frustrating. When an employee is bored and frustrated, their LX will suffer significantly. Much like everything else in life, they're less likely to engage and maintain momentum. Therefore, while creating courses, it's your job to discover why that lack of momentum exists.
One of the simplest ways to make sure learning is less boring is by asking your company's employees what their interests are. By this, we don't mean what they like to do outside of work. Instead, try to discover what they love about the company, why they chose it in the first place, and how they would like to see it develop.
Once you know what their interests are, your job as an in-house instructional designer is to incorporate them into the learning packages. Naturally, you still need to make sure the content matches their learning requirements. However, if you find ways to interlace the components that represent their interests, your employees will remember why they want to advance their skills within the company.
All your learning experience data contributes to a greater purpose
Focusing on LX while creating online courses often requires close attention to data. Another advantage of being an in-house instructional designer is that you can quickly access learning analytics. Once you do, though, you need to look into why the negative trends are there and what you can do to change them. Even if they don't apply to everyone who uses the course, finding resolutions for those who they do impact is an effective way to develop stronger teams.
As you're probably already aware, analytics rest at the heart of identifying what a learner needs. Although you can issue surveys and ask questions, they may be subject to self-reporting biases. In contrast, analytics present hard facts that apply to all participants. After gathering data, you can look at:
How learners are interacting with the course content
Where their interest tends to drop off
Areas where they slow down or fail
How people are interacting with the course
If relevant, how the learners communicate with each other
In the pursuit of developing a great learning experience, you can take all the above and translate them into:
Identifying where the content serves the learner's needs and repeating your successes.
Focusing on why certain areas aren't interesting and how you can reshape them to deliver a better LX experience.
Determine why certain areas cause slower progress or higher failure rates, then adapt them.
Go beyond survey responses and look at specific areas where the course could adapt to promote a better LX.
Find areas where the LX could focus on peer-to-peer interactions.
Focusing on the LX means you'll also look at analytics regularly. When you're looking into the human reasons why participants struggle and making changes, you'll increase engagement and make the learning more effective. In addition to analysing data after a course completes, you should watch out for problems throughout its progression.
You develop a better awareness of cross-cultural learning challenges
If you're creating courses for an organisation with branches in multiple countries, understanding cross-cultural learning challenges is crucial. At Darlo Digital, we know that even subtle differences between countries can affect how you successfully train someone. For example, one study published by Taylor and Francis Online found that there are significant differences in motivational factors between South Korean and American students. When you focus on the LX while creating a digital course, you'll discover what those differences are and adapt content between regions to achieve the training outcomes.
Identifying what the cross-cultural learning challenges can become difficult, as this is an area that doesn't receive much focus in the academic world. However, you can use existing studies alongside employee surveys and the analytics we discussed above to reach your goals. Doing so is essential because you may find that delivering content that's the same between different regions results in some learners performing better than others. If this happens, the company you represent will discover that some branches subsequently perform higher than others. While the training goals should remain the same, how you bring different employees to that stage can vary.
Overall, your courses become more effective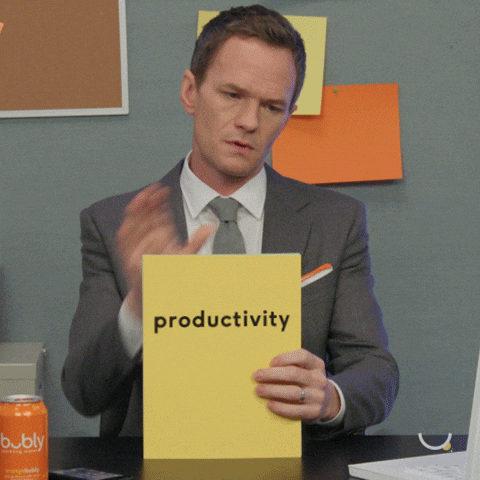 The most important reason for prioritising the LX is to make sure the courses suit their purpose. Although you need to shape the content around what your organisation needs, it's important not to ignore the user's requirements either. The two approaches don't need to remain mutually exclusive, and they can exist alongside one another with minimal compromise. Prioritising one over the other, though, could mean that both the trainees and the company suffers.
As any lecturer will tell you, when their talks are lacklustre, it soon becomes apparent in the students' results. Your online learning packages are no different. If employees routinely perform poorly or don't reflect the desired learning outcomes of the course through better sales or enhanced customer satisfaction, it's worth examining whether the course pays attention to the LX.
When you focus on the LX, you also avoid simply 'tick boxing' while trying to train people. To do this, you need to make sure that participants feel motivated to direct their own learning experience. If they're not feeling motivated, not only is the course not effective, it's probably not focusing on the LX either.
From overcoming barriers to learning through to ensuring online learning is an effective process, there are lots of reason why the LX matters. As an in-house instructional designer, you should find that focusing on the LX makes your job easier. When you use what participants tell you alongside analytics and other data, you can begin creating training packages that are effective. Your focus on the LX means you also have a better awareness of what challenges could arise between branches, which then allows you to think on your feet and find solutions as each one comes along. With time, you should see that highlighting the learning experience means your online training packages become more effective, allowing the organisation you work for to shine.
At Darlo Digital, we're here to help you build on your LX knowledge with our development platform. To learn more, contact us.