What eLearning Stands For
To understand what eLearning stands for, we've got to take a dive into its history.
The prevalent position of eLearning today — woven, as it is, in everything from workplace development and advanced degrees to simply general learning for everyday life — was not an overnight arrival.
Collectively, a whole gamut of educators, teachers, instructional designers, software developers, private education institutions, and more, have been working alongside each other, often unknowingly, to bring about the moment we're in right now.
The moment where eLearning is evolving faster than ever and has made more shifts in the last five years than in its varied history, stretching back to the era of 'distance learning'.
And the best part?
We're only just getting started.
We've come a long way from asking, "What is an ecourse?" But, before we go any further and push to innovate eLearning opportunities, it's time to take stock of how far we've come and how we got here.
In other words, this is the State of the Union.
The Evolution of eLearning
It wasn't until 2001 that the term eLearning became connected to the use of the Internet and other digital technologies to educate students.
However, the term e-Learning was first used in the year 1999 at a Cognitive Behavioural Therapy (CBT) seminar in Los Angeles.
Distance learning
For any technology to take root and become a preferred tool, solution, or strategy, it needs to tap into a behaviour that is already present in humans.
The roots of eLearning today can find their origins in distance courses. The first ever distance course recorded was introduced in the 1840s in Great Britain, when Isaac Pitman, who taught shorthand at a private school in Wotton-under-Edge, began a correspondence system with students, sending them their assignments by mail.
Through the 1900s, several educators, thinkers, authors and even businessmen began to use distance education or 'home-study' materials, where individuals would send away for materials and receive them via correspondence, to further methods of learning.
Distance education, even in the early 1990s, included this same method and behaviour. While the materials changed — books and paper for CD-ROM's and workbooks — the system remained the same, setting the perfect stage for the revolution that was about to come.
Powerpoint and early educational gaming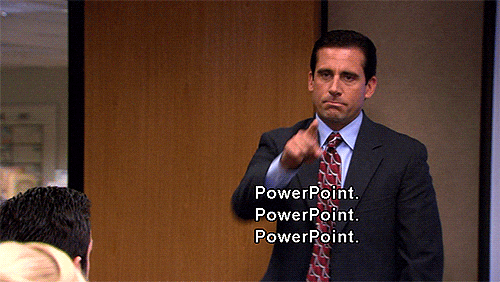 At the same time, Bill Gates and Windows OS was taking over and sparking its own revolution in personal computing. The Microsoft Office suite was becoming an irreplaceable tool and Powerpoint, in particular, was being used in everything from office presentations to university classrooms, serving as a visual aid accompanying a lecture.
For children, educational gaming technology started to make a leap forward through developers like V-Tech and LeapFrog.
In 2005, we began to see early learning management systems and remotely-hosted tools like Moodle provide learning opportunities for post-secondary students, especially those taking distance education courses or degrees.
Rapidly-expanding technology
The era of rapid-fire development was from 2006 to 2010. In four short but highly fertile years, eLearning exploded. Part of it was changing attitudes towards the power of the Internet. E-commerce transactions, for example, were becoming legitimate and trusted, thanks to payment gateways like PayPal and e-Commerce giants like E-Bay.
Another major contributor to a change in perception and behaviour was a movement from physical, in-person interactions to digital-first interactions via social networks like Facebook popping up
Part of it was the sheer demand that individuals suddenly had for re-training and staying competitive. The global financial crisis of 2008 left many on the lookout for jobs. And this meant considering going back to school, while still keeping their household afloat, financially.
In response to these cultural shifts and social situations, technology began to evolve to produce solutions that were far more robust and mobile. The answer to the question, 'what is eLearning?' expanded to include a diverse set of mediums.
We began to see:
User-generated content
Recorded online lectures, post-secondary institutions offering a mandatory LMS component (such as Moodle) as part of every course, rather than limiting this to only distance courses
Learning libraries and resource repositories digitised
An explosion in eBooks
Gesture-responsive computing
An explosion in video games, gaming networks and MMORPGs (which contribute to the expectations that individuals have when learning in MOOCs — an innovation coming up)
Mobile-centric learning via apps (ex. language apps or musical apps)
The modern era
The 'modern era' of eLearning can be roughly characterised as the period from 2011 and beyond.
Here, the biggest changes are not attitudes and behaviours, as we have seen in the previous four to five years. Rather, behaviour and expectations are becoming somewhat stable. To respond to these expectations, it's the technology that is expanding.
Expanding by simplifying.
Tools like e-course platforms, learning management systems, video broadcasting platforms, and mobile-first course delivery are helping to transform what we learn, how we learn, and what we can choose to learn next.
The modern era of eLearning is defined by a plethora of informal and formalised learning environments. The informal learning includes expert advice and video or blog content, virtual classrooms on course platforms, forums and message boards and social networks like Facebook Groups and 'Reddit'.
In the workplace, we're starting to see project management software such as Basecamp and Teamwork offer integrations for LMS platforms. Internally, employees are beginning to create tasks and lists specifically geared towards the completion of a course. This means that ongoing professional development and learning are part of their job.
Going forward, there are plenty of innovations still in the pipeline and eLearning has not yet arrived at its peak. Given the rapidity of technology's evolution — not to mention our own mad scramble to try and keep up with it all — that 'peak' may never be arrived at.
But that's fitting since the aim of education is radical transformation. Today, we're caught in a feedback loop, where eLearning is changing us as we change it to respond to us. The result could very well be, as the Daft Punk lyrics go, 'stronger, better, faster' individuals in the digital age.